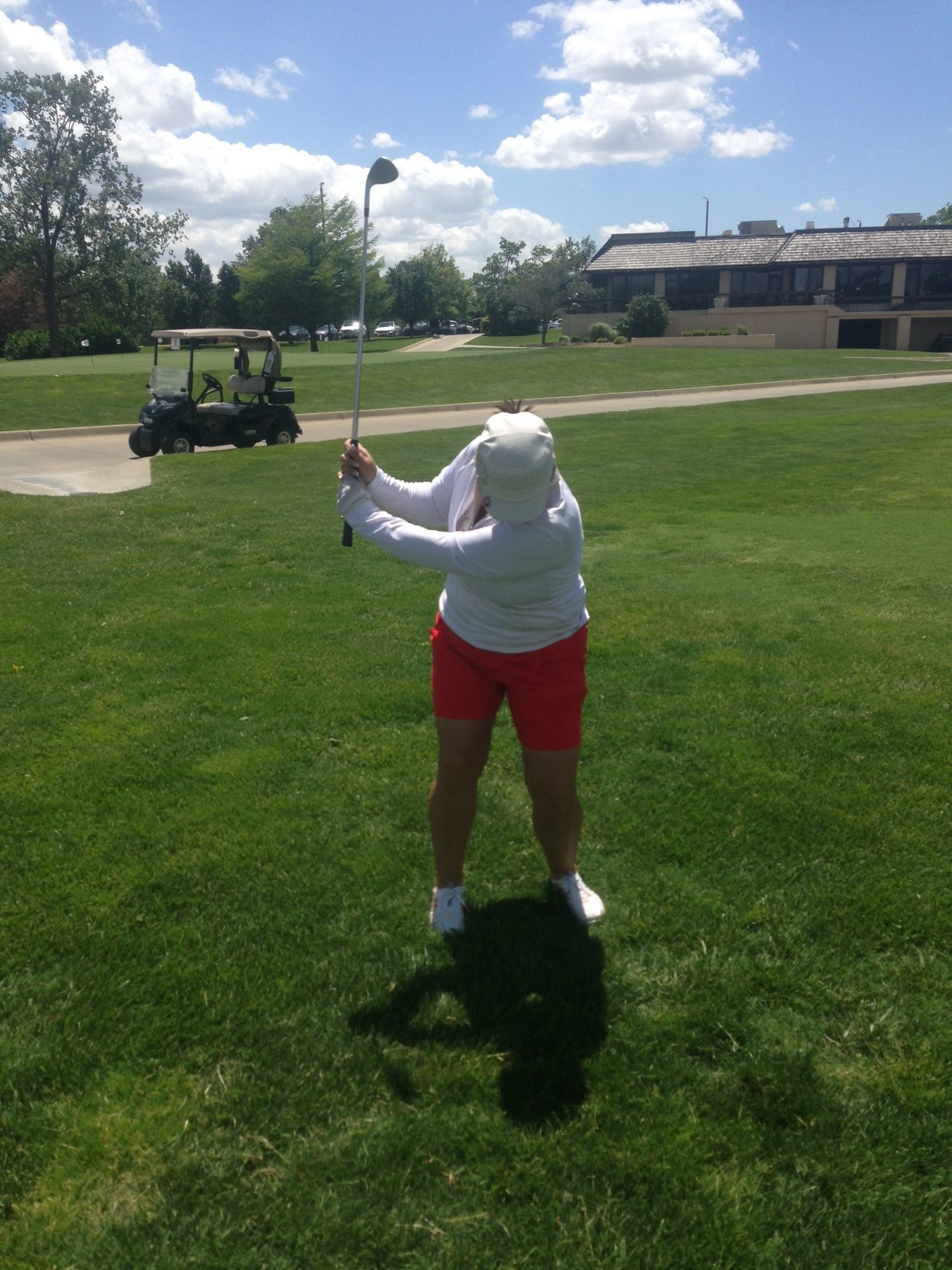 How to hit out of thick grass or rough for players with slower swing speeds: Women, Juniors and Seniors
Hitting out of the thick grass, or rough, is hard.  This time of year, in the Midwest we are getting a lot of rain, some sunshine and the rough at many courses is very tough to hit out of especially if you have a slower swing speed. We have all seen videos of Tiger Woods one arm swings out of deep rough at the U.S. Open but what do you do if you don't have 20 inch biceps and 120 plus mph swing speed?
I have a few tips for you that I think might help
Start by predicting the amount of grass you'll trap between the ball and club face. If you don't trap a lot of grass when the club impacts the ball, you may catch the ball cleanly and hit a flier: a line drive that runs fast upon landing. You can do this by setting your club lightly behind the ball, without moving it, and determining how much grass will come between your club and the ball.
A lot of grass = loss of energy and distance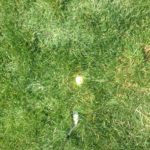 Small amount of grass = flyer lie and extra distance
Compensate for power you'll lose in a swing with a lot of grass between your club and the ball with your club selection. You may want to add a club depending on distance. For example, if the ball is 120 yards out and you normally hit a 9-iron that distance, use an 8-iron instead. The extra power is required because a ball in the rough will be slowed by the thick grass as it gets airborne.
Play the ball in the middle of your stance. This allows you to swing down on the ball and pinch it, causing it to lift. By playing the ball in the middle of the stance, you also help maintain balance. When playing a hybrid club, the ball should be an inch farther forward in the stance because hybrid club face angles are a little greater than the traditional long irons. (for extremely bad lies I suggest not using anything more lofted than a 9 iron)
Keep weight on your front foot. The goal is the catch the ball cleanly. Take a V-shaped swing by hinging your wrist like you can see here: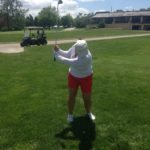 This steep angle of attack helps you make a cleaner contact with the ball and less grass.
Try This: Open your stance like you are going to play a big slice. Now SLICE it!  Yeah, I said slice it.  The slice swing will create the steepness needed to add loft and help the club cut through the grass.  But why no slice you ask?  Because the grass between the club and the ball will take off most of the spin on your golf ball (side and back spin) so the ball should fly straight!
Swing for the fences!  If you have a very bad lie, you are going to need every ounce of "Tiger Like" energy you have so give it a whack!