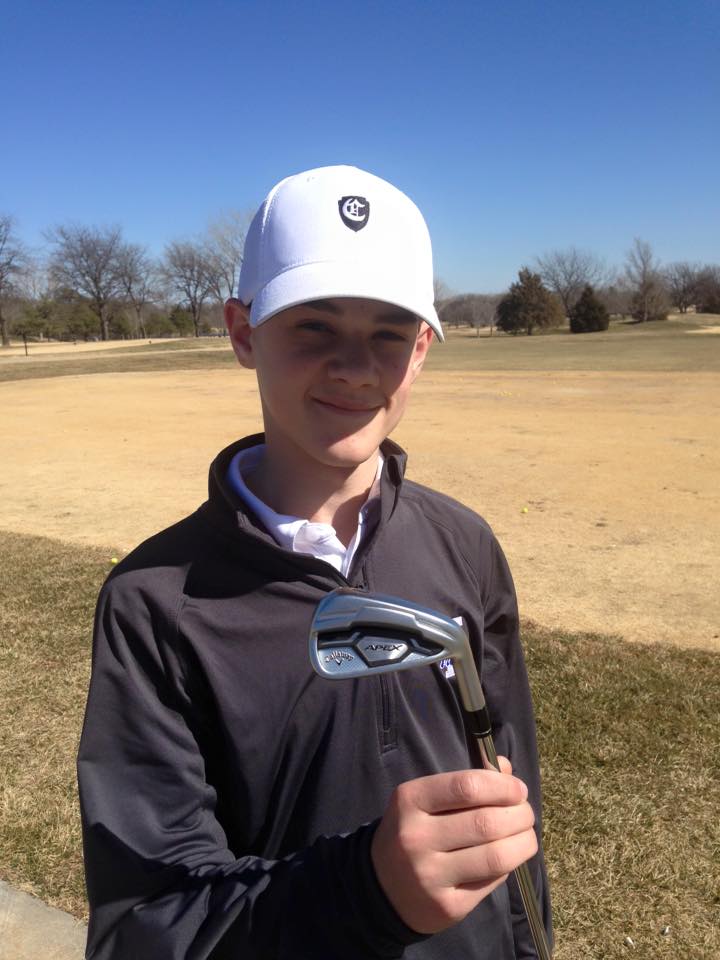 The Simple Steps to a Custom Fitting
BY twrommann IN GOLF BLOG On 07-03-2016
Custom Fitting Steps:
Step 1: Physical characteristics: height, arm length (from the ground), hand/finger size. This will help us determine the length and grip size for your custom fit clubs.
Step 2: (Irons/Wedges Only): We will custom build you a club based on your physical characteristics. This club is hit on our lie boards with fitting tape to determine the proper lie angle for your custom clubs.
Step 3: We will then capture a slow motion video of your golf swing using our V1 Sports HD Camera and software system. This allows the fitter to get an even better understanding of what causes the numbers we see on our Flightscope. A complete evaluation of all data will then allow us to proceed with your custom fitting.
Step 4: Flightscope Swing and ball flight analysis system to determine an accurate profile of your shot pattern and tendencies. From this step, critical information such as spin rate, launch angle, club head speed, ball speed, angle of attack, and other information is captured and analyzed.
Step 5: Once we narrow your clubs down to your top 2-3 choices we will build you matching "On Course" clubs for you to use for a few days. After your "on course" analysis of your clubs we will combine our Flightscope club comparison data with your on course play and help you determine the best club to fit your game improvement goals.
A custom club fitting will help YOUR golf game in the following areas:
Better Accuracy
Improved Consistency
Increased Distance
Enhanced Feel
More Confidence
Lower Scores
Fitting Options & Pricing
Custom Club Fittings at Crestview Country Club are FREE with purchase of equipment!
(Added Costs: Any equipment required (custom shafts, custom grips, etc.) to adjust or build your custom-fit clubs will be added to the price of the fitting.)
2 ways to fit:
Fit your existing clubs – new shafts, loft/lie adjustments, weight, length, etc.
Brand specific — utilizing fitting cart from select brands
How much time will my custom fitting take?
Full Bag Fitting – approximately 60-120 minutes
Driver & Fairway Fitting – approximately 60-120 minutes
Iron & Hybrid Fitting – approximately  60-120 minutes
Wedge Fitting – approximately 30 minutes
Putter Fitting – approximately 15-30 minutes
Junior Fitting – approximately 30-60 minutes
The benefits of being custom fit for your next set of clubs…
Juniors (ages 2-18)– The physical attributes of our juniors can change year to year like: strength, weight, height.  This has a huge effect on our juniors swing speed, club length, lie angle, face angle, and angle of attack.  Club changes or adjustments are needed more frequently at this age to help our juniors play their best golf and enjoy the game.
Women- The ultimate goal for women's club fitting is the same as any male…greater consistency, more distance, better accuracy and lower scores.  A Crestview custom fitting is a data driven process to allow women to achieve the same custom fitting results with a slightly smaller club selection than men.  This is why it is especially more important for a female to get a custom fitting.
Beginners- Golf is a very challenging game for everyone but all club companies have built clubs that cater to this golfer.  Although the beginning golfer's swing dynamics have not yet been fully defined, important characteristics like swing speed and attack angle show themselves early in the process.  A club fitting for beginning golfers is focused on providing a strong foundation on which they can build a rapidly improving game for greater enjoyment.
10-36+ Handicap– You don't need to be a highly skilled golfer to enjoy this great game or to benefit from custom club fitting.  At Crestview, we fit clubs for 10-36 handicap golfers every day and we see some of our best results from this skill level.  Avid golfers with a passion for the game are thrilled to shoot their best rounds, whether that is in the 70′s, 80′s or 90′s.  A Crestview Country Club custom club fitting for a 10-36+ handicap is focused on getting the most out of a given swing.  For some just learning the game, this means making sure the shaft stiffness and club head settings are optimized for swing speed and club path.  For seniors that were once lower handicaps but now have slower swing speeds, this means setting up clubs to provide more carry and taking advantage of new shaft technology to maximize distance.
 The benefits to 10-36+ handicaps of custom club fitting that produce significantly improved results include:
Maximized Club Forgiveness
Optimized Ball Launch and Carry Distance
Improved Accuracy
Single Digit– Professional golfers and skilled single digit handicap players know specifically what they want and need out of every club in the bag.  Even small inconsistencies or errors in club configuration can have a significant impact on their ball-striking, scoring and competitiveness.  These golfers have clubs that are close to optimum for their swing, but need them fine-tuned to shave those last couple of strokes off the scorecard.  At Crestview, we've custom fit touring professionals and hundreds of skilled low handicap players.  Our expert club fitters professionals have a insightful understanding of the Flightscope launch monitor data and how it can identify important incremental adjustments that produce improved on-course results.  Our professionals carefully craft each club to the finest tolerances in the industry.  The result is clubs that are as precisely tuned to a well-trained swing as possible.
 A few of the most important club-fitting benefits our professionals and low handicap golfers tell us they receive include:
Consistency
Ball Flight Dispersion
Technology
Confidence & Trust
Drake Sawyer Custom Club Fitting Experience
Drake Sawyer is one of our most improved junior golfers here at Crestview Country Club.  We helped Drake transition from a junior set into an adult set of clubs after a growth spurt over the winter.
Set Make: Callaway Golf
Model: Apex CF 16 Irons
Makeup: 5-PW, U-Wedge, SW
Length/Lie: Std
Shaft: Dynamic Gold XP 95
Wedge: 56*10* Mack Daddy
Grip: Golf Pride New Decade Blue/Black
Improved Ball Flight: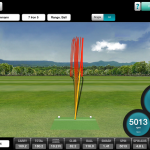 Distance Gained "By the Numbers":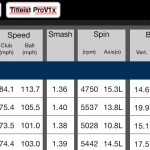 Drake gained about 20 yards with his new Callaway Apex Irons compared to his old irons.
Callaway Apex CF 16 Club Specs:
*it is always important to consider the specs of each club you try.  Our Crestview staff will help you compare the lengths, lofts, swing weights, shafts and other important information with each club to help you find the iron that FITS YOUR GAME!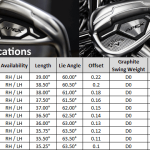 If you are looking to make 2016 your best golfing year ever, let us help you improve your game with a personalized custom club fitting.
---
5 years ago / 14 Comments
Tags:
Club Fitting
,
Custom Club Fitting
,
Golf