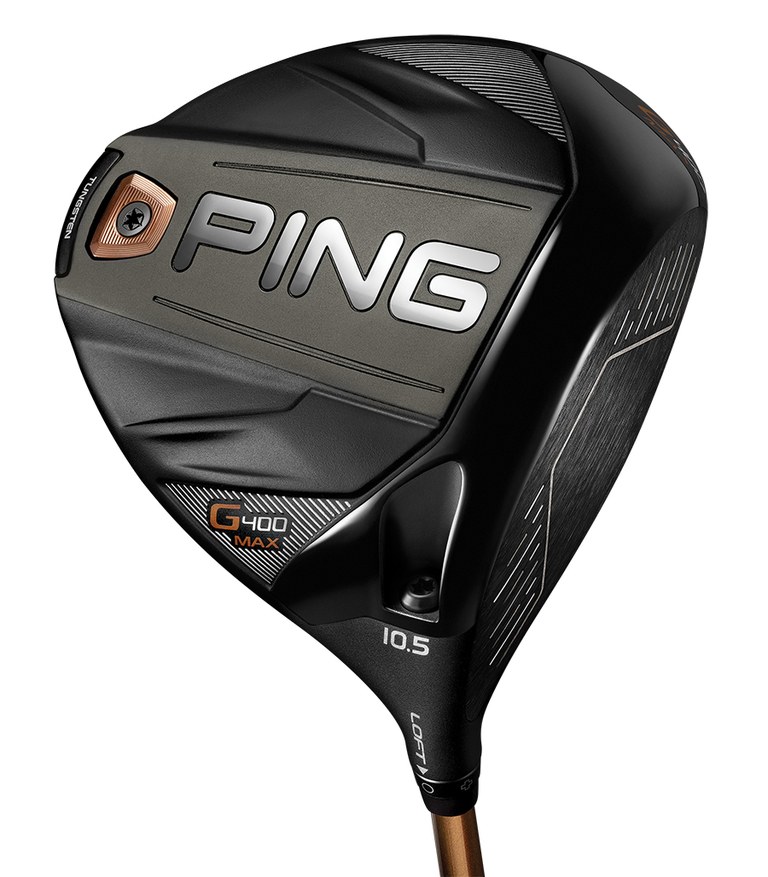 PING G400 MAX Driver Review
PRICE: $399.95
SPECS: 9° and 10.5° with Ping Alta CB, Ping Tour and various aftermarket shafts, including Mitsubishi Kuro Kage Silver Dual-Core TiNI 60, Project X HZRDUS Yellow 75 and Aldila X-Torsion Copper.
PING Golf RECOMMENDATION: Targets mid- and high-handicappers who are tired of losing golf balls and want to hit it higher and straighter on a more consistent basis.
KEY TECHNOLOGIES:
460 cc head. (G400 445 cc)
Forged T9S+ face for more flex, ball speed and less spin due to face texture
High-density back weight for a deep CG
High MOI (measurement of how much the clubface twists or resistance to torque) and impressive forgiveness on off-center hits: 9,900
Dragonfly Technology for a thinner crown and additional weight savings
Turbulator Technology
Vortec Technology for improved aerodynamics and less drag
Sound: Research and computer simulation coupled with music theory inspired PING engineers to patent a rib architecture that fine-tuned the frequencies to produce a deeper, more muted sound while also enhancing feel.
Loft Settings: Up and down loft: 1 degree or .6 degree
Grip: New decade multi compound come stock for grip
What's that Sound?
The PING G400 MAX is a little more "dead" with carbon material in head but still the PING "Smash" sound!
Face: forged and 16 percent thinner…possibly 1 or 2 mph ball speed = 5 yards
What do I like?  PING doesn't vomit at you're the whole MORE DISTANCE PHILOSOPHY
What you might see vs the G400
Higher launch
More forgiveness
PING's Story:
PING is bringing numbers back!
2 years ago PING released the "G" driver and said, NO MORE NUMBERS
Cut to 2017-18 Driver Release Cycle: G400 and G400 MAX
Karsten Solheim takes over at PING and is trying to make his Solheim mark on the PING brand.
Tour Players "Gaming" the G400 Lineup: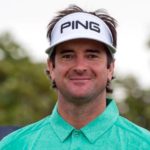 Bubba Watson (G400 LST)
Tony Finau (G400 Max)
Aaron Baddeley (G400 MAX)
Daniel Summerhays (G400 MAX)
Daniel Lingmerth (G400 MAX)
Harris English (G400)
Angel Cabrera (G400 LST)