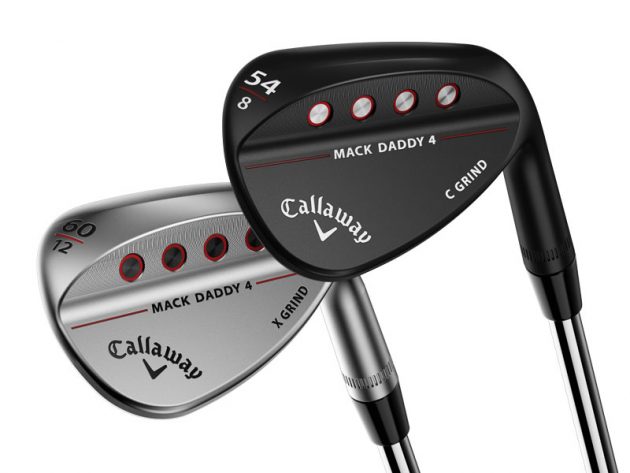 My Opinion:
The Look: After hitting all of the new Callaway Mack Daddy 4 wedge lofts and grind combinations I can understand why so many tour players are "gaming" this wedge.  It is easy on the eyes, looks great at address and gave me the confidence to hit any shot.
The Spin: I didn't notice any radical difference in spin numbers when I compared a NEW Mack Daddy 4 vs a NEW Vokey SM6 wedge.  If you are deciding which wedge to game between these two brands, I can say with confidence that you cant go wrong with either one.  Now, if you have a wedge that is a year old or more I did notice some significant spin differences on chips, pitches and full shots.  I recommend players change their wedges yearly if they are playing at least 1 round of golf a week or more.
The Technology:
Groove In Technology:
This wedge is designed to give you more shot-stopping spin and control than you have ever had with Callaway golf's proprietary Groove-in-Groove technology.
Main grooves are saw-cut and horizontal milled to precise tolerances
The lower lofted wedges (52* and below) feature a 20D groove for consistent spin on fuller shots, and the higher lofted wedges (54* and above) have an aggressive 5D goove for maximum control out of rough and around the greens
If you look at the club face, you'll see a 16-groove configuration, with a small extra "Nip-It" groove near the leading edge for added control.  16-groove offers excellent spin and control
The spin doesn't stop here: inside each of these main grooves, Callaway has cut in a series of even more aggressive micro-grooves to increase spin significantly on a variety of grooves.  This combo of PLUS micro-grooves and groove-in-groove technology provides 84 different groove contact points instead of just 16. MORE SPIN
Bounce Options:
C Grind: Increased relief, especially at the heel, makes it easier to play a variety of shots with the face open. Ideal for medium-to-shallow attack angles and/or rm course conditions. 8° bounce.
S Grind: Medium-width sole with slight ribbon at the back and moderate heel relief to keep the leading edge low through impact, promoting solid contact on open-faced shots. 10° bounce.
W Grind: Sole is wider at the center and toe and narrower at the heel, with moderate heel relief and generous front-to- back camber. That prevents digging without increasing bounce, and keeps the leading edge close to the turf at impact. More versatile than our previous W-Grind. 12° bounce.
X Grind: This new grind features a narrow, high-bounce crescent sole, with the low point near the front. Excellent for moderate-to-steep attack angles and medium-to-soft course conditions. 12° bounce.
Bounce and Loft Combinations: 21 loft-bounce combinations, (with available lofts from 46, 48, 50, 52, 54, 56, 58, 60 and 64), the most ever for a Callaway wedge.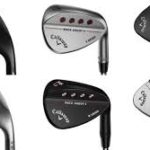 Tour Inspired Shaping: So who is playing this on tour?  Sergio Garcia, Sander Schauffele, Henrik Stenson, Phil Mickelson, Wesley Bryan, Daniel Berger, Branden Grace, Si Woo Kim, Adam Hadwin and many more!