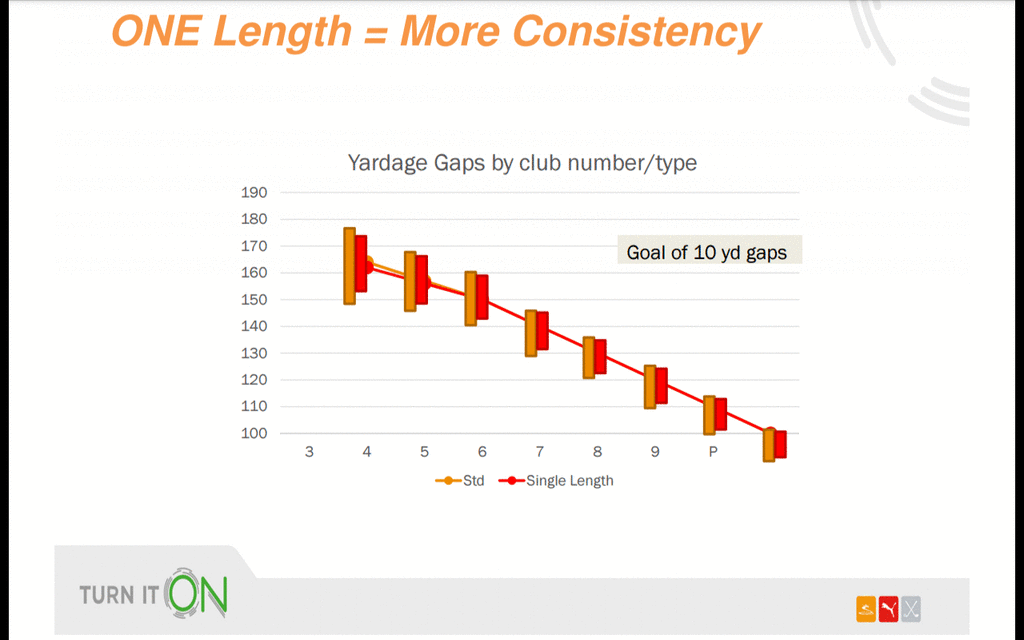 Trent Rommann Golf on Single Length Irons
With so much hype about single length irons after U.S. Amateur Champion and rising PGA Tour star Bryson DeChameau debuted them at the U.S. Amateur in 2015, the followed with an even better performance at the Masters in 2016 and finally on the PGA Tour in 2016-2017 season.  It might be hard to figure out what's best for you, the golfer, and what might happen when you make the switch. I'm here to tell you that it's very much worth at least a try.  That's why I went right to the source, Cobra-Puma Golf (Wichita Representative- Travis Clifton), and current sponsor of Bryson DeChambeau.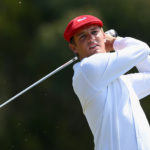 The story of the Cobra-Puma Golf and the single length iron:
DeChambeau deeply believes the single-length approach is the game's new frontier, and Tom Olsavsky, Cobra's chief of research and development, has made that belief a more palatable reality for the masses. Unlike DeChambeau's approach, which requires oversized grips and an unorthodox, steep one-plane swing, the King F7 One and King Forged One Length are designed to simplify the game for average golfers by making every club the traditional length of a 7-iron.
"We see more consistency in both full swings and the short game," Olsavsky says. "It's one setup and one swing through the bag. And in our testing, we see impacts closer to the center of the face much more often. One other benefit we see is more confidence."
In the King F7 One, more weight is added to the heel and toe of the long irons to add stability and to help lower the center of gravity. Both of those changes also could help add distance that might have been lost from using a 7-iron length shaft. The CGs are even higher in the shorter irons for more spin and trajectory control.
Olsavsky believes the 7-iron length also offers benefits in the short game around the green. "We see more simplicity in the short game and our testing shows better results," he says. "It's easier to practice, too."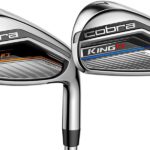 The King F7 and King F7 One will be offered in a 7-club set (5-iron through gap wedge) at $700 in steel or a 7-piece, one-hybrid combo set for $800.*
All Men's single length sets are 37.25" long and a D0 swing weight.
Cobra Golf is now offering a set of F7 Junior One Length Irons:
All clubs will be junior 7 iron length at 36.25 inches long and the same C5 swing weight across the board.**
**http://www.cobragolf.com/king-f7-junior-one-length-iron-set
5 common single length iron questions
Can I just cut my current irons to 7 iron length?
No, you will have issues with swing weight, shaft flex, head weight and lie angle.
How do single length clubs function with uneven lies?
After product testing, I think single length irons perform better on uneven lies for all golfers.
How long does it take to adjust and transition to using single length irons?
Distance control with single length will take some getting used to.  The wedges went 5-10 yards further and the long irons went 5-10 yards shorter.  The upside to the single length is that tests show they are easier to hit consistently in the center than standard irons.  What does this mean?   visually more appealing in the long irons making transition easier and confidence grows.  Testing has shown that "shot dispersion" with single length it smaller.
How do wedges work with single irons?
CG has been moved around in the heads along with shaft kick points to lower ball flight but I did notice the short irons traveling a little higher and further. The 7-iron length in the wedges takes some getting used to but for me personally, 7 iron length is a "appealing" length and one that doesn't lower confidence in any shot.
What clubhead speeds will single length irons work for?
As club head speeds diminish I believe it will be harder for the average player to get the long irons in the air with single length irons.  This was my only issue that is untested to date.  I noticed a lower ball flight in the single length 4 iron.  Mid or High handicap golfers have the option to transition into hybrids at the 7 or 6 iron if they are struggling with height through the longer irons.
I hope this review of the Cobra Golf Single Length Irons has helped you.
My opinion on the single length irons is that, yes, single length irons work.
For the busy amateur or club member who doesn't get a chance to practice much, single length irons help simplify the game, make it more fun and can give any level player more confidence.
If you want to improve your game, I highly suggest two things.
Find a qualified golf instructor that can help you with your fundamentals and any swing flaws.
Second, get a custom club fitting from your local PGA Professional.  At Crestview Country Club, we have several sets of Cobra Single Length irons for our members to demo in several shaft flexes (graphite and steel)
Related Article: * http://www.golfdigest.com/story/dechambeau-cobra-bringing-two-single-length-iron-sets-to-marketplus-two-standard-length-sets-too
Single Length Iron Options:
http://www.cobragolf.com/golf-clubs/irons/single-irons
http://www.cobragolf.com/king-f7-junior-one-length-iron-set