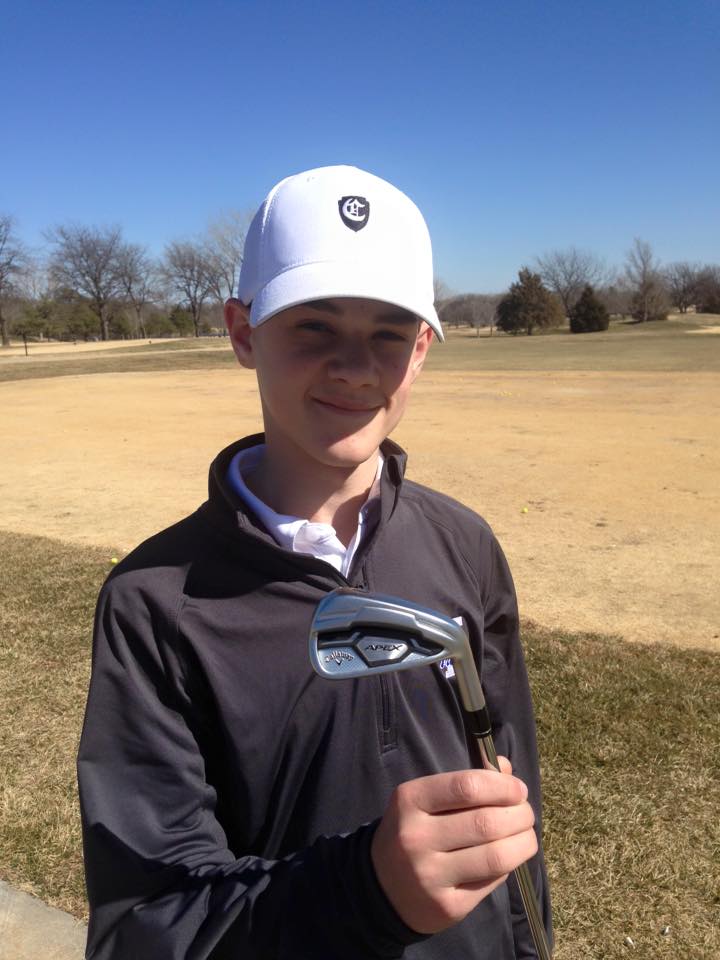 Student Name: Drake Sawyer
Program Start Date: 03/01/16
Student Handicap
Start : 18.2
Current: 16.5
Student's Game plan: 
At the moment I am shooting mid to low 40's. I am swinging the club well, but I still need to perfect my swing a little more. I try to practice 6 days a week. Playing at least a few holes a day and 45 minutes of all around practice. I am getting 1 lesson a week to work on my swing. Then I practice the new adjustments for 30 minutes minimum after the lesson. My goals for this next month are to improve my swing a little more and improve my putting. My goal for this summer is to play in a few tournaments and get my handicap down to single digits.
I feel pretty good about my overall swing, but I think I can definitely improve. I am best at my chipping when close to greens and worst at putting. This summer I plan on getting a practice schedule down to know exactly what I am doing. Lastly, I just want to do the best I can at a sport I love.
Coach's Corner
Drake has been part of the junior golf program here at Crestview Country Club for several years.  He is one of my hardest working juniors and really has a passion for the game.
We started this 2016 golf season by giving Drake the opportunity to set some goals for himself like: tournament schedule, scores, handicap, strengths, weakness and equipment .  We started the season by fitting Drake for a set of clubs that were custom fit to him.  Drake grew about 6″ over the winter and it was very important that we fit him for a set of clubs that would allow him to play his best golf!
Goals: Drake then wrote down all of his goals on a piece of paper and we talked about how to achieve these goals.  Some of the things we have worked on so far in his program are:
Statistics: Drake is required to turn in all of his scorecards to me so that we are able to track his strength and weaknesses in categories like: scores, fairways, greens, putts, and shortgame.
Swing Technique: We addressed Drake's swing "Flaws", where his bad shots were going and what we needed to do to improve it through practice and swing drills.
Course Management: making good decisions on the golf course is something that comes very slow to most golfers.  As we progress through the program, Drake and I will work more on how to manage his game around the course, minimize the "bad holes" and how to get the most out of his game each round.
Mental Game: Drake is a great athlete and a very positive young man.  This will prove very helpful in his enjoyment and success as a golfer.  This summer, we will work on shot visualization and the concentration that he will need when he is playing his summer golf tournaments.