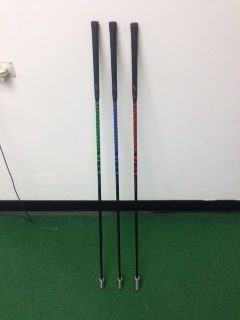 My personal journey to improvement in golf has been a long one.  Countless hours on the range, putting, chipping  and at least 18 holes of golf every single day for 5 plus years….not to mention starting golf at the age of 3.  My goal of this blog is to express my highs and lows of competitive golf and share my journey into over speed training.
What is over speed training?
Over speed training is an effective method to recruit new muscle tissue to enhance performance when an athlete accelerates their body, or parts of their body, at speeds greater than regular competitive speeds.
What does that mean to me?
I will be testing a new golf over speed training system call Superspeed Golf for 6 months.  Superspeed Golf is a multi weighted club system that includes a 2 year training program to improve golfers swing speeds.
More information – Website: https://superspeedgolf.com/
My brief golf story:
As a former collegiate turned professional golfer in 2009, I am very familiar with the golf games of many of the world's greatest golfers.  I have competed against the best golfers in the world like: Jordan Spieth, Ryan Moore, Andrew Landry, Brice Garnett, Tony Finau, Graham Delaet, Jamie Lovemark and many more.  Now golf is a very complex game that requires countless hours of practice, but to play it at the highest level takes this and unbelievable amounts of talent.
The first event I competed in as a professional golfer was on a 6,900 yard golf course in Lake Charles, LA called Mallard Cove Municipal.  I shot rounds of 72-69 and missed the 36-hole cut by a single stroke.  After playing what I thought was a pretty good 36 holes, by my standards, I was defeated.  The 36 hole leader, Dawie Van Der Walt shot 64-64, 13 strokes better than myself.  Van Der Walt went on the shoot rounds of 64-64-64-66 and win the tournament by 2 strokes.  This startled me.  I didn't see where someone could find that many birdies in 72 holes of golf on that golf course.  This started a downward spiral of pressing, not playing my golf game, missing countless cuts and making a measly $2,507.50 in 12 events.   That was pretty much the end of my "professional" playing days as sponsor money quickly dried up, as did the small fund I had saved working as an assistant golf professional.
Looking back…
Looking back on my career, knowing what I know now, I could have used 2 things that separated the best players from the average players: 1) TALENT  2) SPEED
Now there is only so much you can do with the talent level you are given.  Hard work is very important but some players were just more talented than others.  As the years roll on, I watch some of the players that I competed against struggle in the professional ranks.  The thing I have noticed over the years are that the one(s) that were "big time" in college and/or amateur golf often made it to the "big time" in professional golf.  Now there are different levels of "big time" in professional golf, from flying private jets to just simply making the top 125 on the money list and keeping your tour card.
Over the next 6 months I am going to follow the Superspeed golf training program to see what kind of speed improvement I can make.  I will blog about everything SPEED from; practice routines, my results on the course, results of speed test, to diet and exercise programs that I follow.  I will update my blog with my monthly benchmark testing and let you know just how well I am doing with my overspeed training program.
Equipment Used in training:
Superspeed Golf Training System: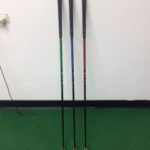 Flightscope Ball and Club Speed Monitor: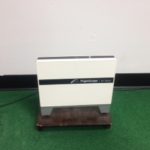 6 Month Speed Challenge Board: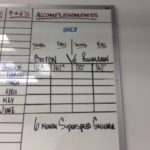 Cheers to a great year of golf in 2018,
Trent
Trent Rommann Adams Pro Golf Tour – 2009 Career Information Link: https://agpts.bluegolf.com/bluegolf/agpts9/poy/money/index.htm
Superspeed Golf Training Program: https://superspeedgolf.com/premium-training-content/
Fitness Training Program: http://www.golfchannel.com/topics/instruction/golf-fitness.htm